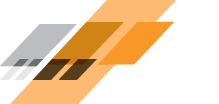 Brand/MarketingStrategy

Moving Brands Forward
Every marketing challenge is different, but the goal is always the same: find a way to get the most value out of your brand with the resources at hand. At Epitome, this is our number one objective. We believe you can unlock hidden value without breaking the bank, and move your strategy forward one step at a time.
The Tools You Need
We offer a wide range of services, all backed by an innovative delivery model, a passionate team, and methodologies proven through real-world application. When your business faces a pivotal decision and you need the right answer fast, we provide an elite team with the time-tested tools to get the job done — quantitative data, market and customer intelligence, narrative insights, cutting-edge brand strategy and more.
What to Expect
When you engage Epitome, we immerse ourselves in your industry, including its history, discourse, techniques, technology and competitive landscape. Consumer or B2B, niche or mass-market, we investigate your brand's past and present from every relevant angle, then work directly with you and your team to chart a course for the future.